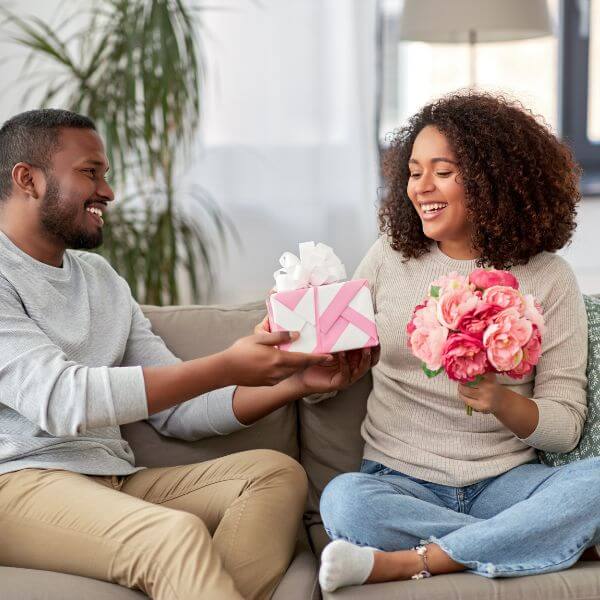 Uncover the Magic of Giving with Our Gift Candles
Welcome to a world where every gift tells a story, evokes an emotion, and creates a lasting memory. Our collection of gift candles is designed to do just that. With each flicker, they transform ordinary moments into extraordinary experiences, making them the perfect present for any occasion.
Candle Gifts - The Perfect Blend of Luxury and Sustainability
Each of our candle gifts is hand-poured with a blend of coconut soy wax, wooden wicks, and high-quality phthalate-free fragrances. This isn't just a random mix; it's a formula designed to deliver a clean, long-lasting, and aromatic burn. Picture this: the comforting scent of baking wafting through the room, whispering tales of warm fresh baked bread straight out of the oven, or the captivating aroma of books and leather, transporting the recipient to an old library with every whiff.
Eco-Friendly Gifts That Make a Difference
Our candles are more than just a feast for the senses; they're also a nod to sustainability. The eco-friendly nature of our candles makes them the perfect choice for those who want to give responsibly. Made from renewable resources and poured into reusable containers, our candles are gifts that let you express your love for people and the planet.
The Art of Giving Candles as Gifts
Candles have been gifted for centuries, symbolizing light, warmth, and celebration. Today, giving candles as gifts has evolved into a sophisticated art. Whether it's a birthday, housewarming, anniversary, or 'just because', a candle gift can set the tone, convey your sentiments, and create a sensory experience that lingers long after the flame has been extinguished.
Scented Candle Gifts - A Symphony of Fragrance
A scented candle gift is not just a present; it's an invitation to embark on an olfactory journey. From the first light to the last flicker, it unfolds layers of fragrances that can calm, invigorate, inspire, or transport one to a different time and place. It's a personal, intimate gift that speaks volumes about your taste and thoughtfulness.
Light Up Their World with Our Candle Gifts
There's a reason why candles have stood the test of time as gifts. They're universal, appreciated by all, and suitable for any occasion.
But our candles take it a step further. They're handcrafted, eco-friendly, luxurious, and above all, personal.
So why wait?
Explore our collection now and find the perfect candle gift that will light up their world.
Light Up Their Lives
The Irresistible Appeal of Gift Candles: