A Treasure Trove of DnD Gifts
Welcome to our magical collection, a trove teeming with DnD gifts that will ignite the imagination and set the stage for legendary adventures. Whether you're looking for dnd themed gifts for players or hunting for unique dm gifts, we've got you covered with our scented wax products that are bound to bring a smile to their face.
DnD Gift Ideas: Gifts That Keep on Giving
Our DnD gift ideas are more than just presents; they're experiences waiting to be unveiled. These scented and themed gifts will put have them bursting with excitement each time they light them up., waiting in anticipation for the next game session.
Gifts for Dungeons and Dragons Players: Ignite Their Imagination
Gifts for Dungeons and Dragons players should be as exciting as their epic quests. Our candles, inspired by the enchanting worlds of fantasy and DnD, are the perfect surprise. Each one is crafted to stimulate the senses and enhance the gaming atmosphere, making them an essential part of every player's toolkit.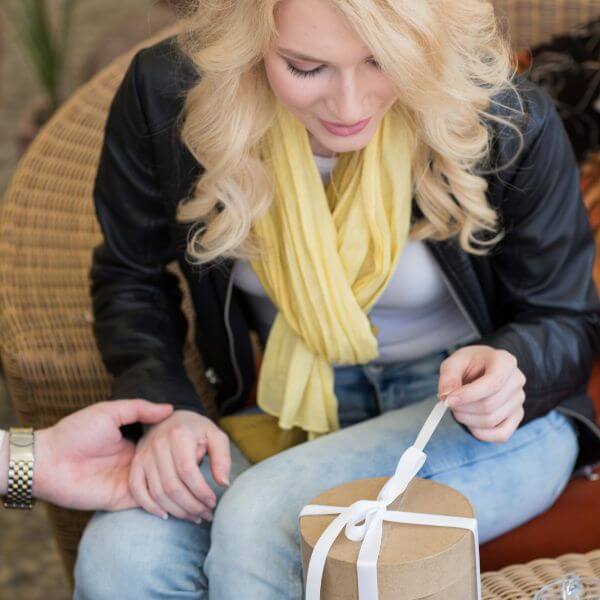 Dungeons and Dragons Gifts for Him & Her: A Gift for Every Adventurer
Looking for Dungeons and Dragons gifts for him or her? We've got you covered. Our diverse range of scents ensures that there's something for everyone. So whether you're shopping for a brave knight, a cunning rogue, or a wise mage, you'll find the perfect TTRPG gift here.
DnD Themed Gifts: Bring the Adventure Home
With our DnD themed gifts, fans can bring a piece of their favorite game into their everyday lives. Our candles & melts, available in a variety of scents, are sure to transport them into the heart of their beloved fantasy world each time they're lit; both at the gaming table and beyond.
Show Appreciation with Our DM Gifts
A Dungeon Master is the heart and soul of every DnD game. They shape the story, guide the players, and bring the fantasy world to life. Our DM gifts are specially designed to show appreciation for their hard work and creativity. These gifts say more than just 'thank you'; they express an understanding of the effort and dedication it takes to be a DM.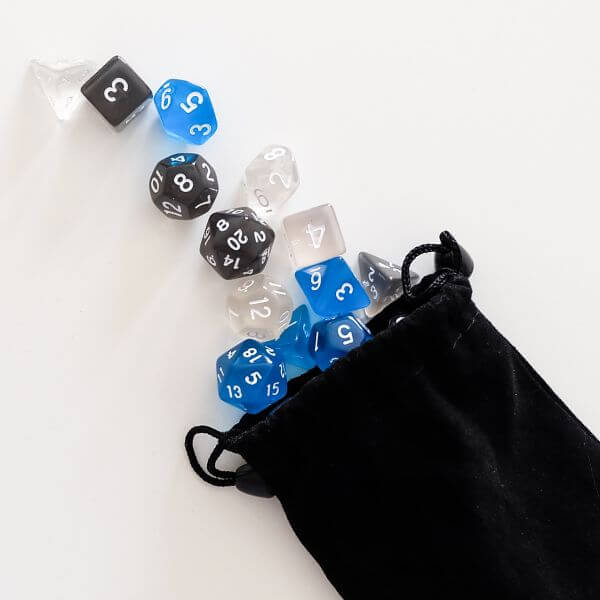 Dungeons and Dragons Gifts: Elevate The Gaming Experience
Every roll of the dice, every strategic move, every suspense-filled moment in a Dungeons and Dragons game deserves to be enhanced with our unique scented gifts. Our collection goes beyond the ordinary, offering products that not only add fun to the game but also help create an immersive atmosphere.
A World of Fantasy Awaits with Our Dungeons and Dragons Gift Ideas
Our Dungeons and Dragons gift ideas are designed to make the receivers feel like they've stepped straight into their favorite fantasy world. With a variety of fragrance options available, you can find the perfect gift that resonates with their character, their role in the game, or their love for the mystical realm of DnD. Once they light up this gift and experience how much it elevates their gaming experience, they'll never be able to go back.
Perfect Gifts for DnD Players: A New Dimension to Their Favorite Game
These scented gifts for DnD players blend creativity with functionality, adding a new dimension to their gaming sessions. These unique offerings serve as a constant reminder of their passion for the game, making them feel connected to the DnD universe even when they're not playing.
Acknowledge Their Passion with Our RPG Gifts
Gifting is a language of love, a way to express understanding, appreciation, and connection. Our niche collection of scented candles and melts gifts does exactly that. It allows you to acknowledge the recipient's passion for the game, making them feel seen. RPG gifts are more than just presents, they tell the recipient that you understand them.
Special Gifts for Special Players
Every Dungeons and Dragons player has a unique relationship with the game. They invest time, energy, and creativity into their characters, their strategies, and their quests. Our tabletop rpg gifts are created to honor that dedication and commitment. These aren't just presents; they are tangible symbols of the recipient's love for DnD.
Let's Help You Find The Perfect Gift
Dungeon and Dragons Gift Ideas: