FANTASY CANDLES:
EXPERIENCE UNRIVALED
IMMERSION &
ESCAPE THE MUNDANE

More Than Just Fragrance
Your Portal to Fantasy Realms Awaits
YOUR JOURNEY BEGINS HERE
FANTASY CANDLES:
EXPERIENCE UNRIVALED
IMMERSION & ESCAPE
THE MUNDANE

More Than Just Fragrance
Your Portal to Fantasy Realms Awaits
YOUR JOURNEY BEGINS HERE
Discover Candlelore: A World Of Fantasy Candles, Fragrance, & Adventure
Welcome to Candlelore, the fantasy candle company, where every one of our scented wax creations is a passport to a fantasy realm, meticulously crafted to provide an immersive experience that transcends the ordinary. Unlike anything you've ever known, Candlelore invites you to a world where every scent tells a story. Where every flicker of flame and whisper of fragrance transports you to a world unseen.
We didn't follow the beaten path of generic fantasy candles or piggyback off pre-existing realms. Instead, we blazed our own trail, creating an entirely original world – Candlelore, a realm that's as imaginative as it is spellbinding. Each fantasy candle in our collection represents a distinct part of this realm, igniting a fresh narrative with every flame.
And the best part? It's an adventure that's exclusive to Candlelore. Because here, we believe in crafting experiences that can't be found anywhere else.
Escape The Mundane - Be Closer To The Realms You Love
Our fantasy inspired candles are not just about fragrance; they're about embarking on an odyssey that tantalizes your senses and draws you into a universe brimming with intrigue and enchantment. This isn't just another candle; it's an immersive journey that promises to captivate you from beginning to end.
At Candlelore, we're redefining what a candle can be – not just a source of light or a pleasant aroma, but a key that unlocks a world of imagination and adventure. Are you ready to step beyond the familiar and experience immersion like never before? Your voyage into the heart of Candlelore awaits.
See What Fantasy Nerds & History Buffs Have To Say...
HAVE YOU TAKEN THE FRAGRANCE QUIZ?
Not sure which scent is for you? Click the button below.
HAVE YOU TAKEN THE FRAGRANCE QUIZ?
Not sure which scent is for you? Click the button below.
Beyond Fragrance - Welcome to a Sensory Journey
In Candlelore, we offer more than just candles. We deliver experiences that awaken your senses and transport you to realms of fantasy you've only dreamt of. Our fantasy themed candles are not just about scent; they are about fulfilling the longing of every fantasy lover to feel closer to the worlds they adore.
Why do we focus on scent? It's simple - the power of scent is unmatched. Research has consistently shown that smell is intimately linked with memory and emotion, making it a potent tool for vivid, immersive storytelling.  A whiff of our adventure candles can evoke powerful images and emotions, making you feel as if you're truly part of the fantasy realm.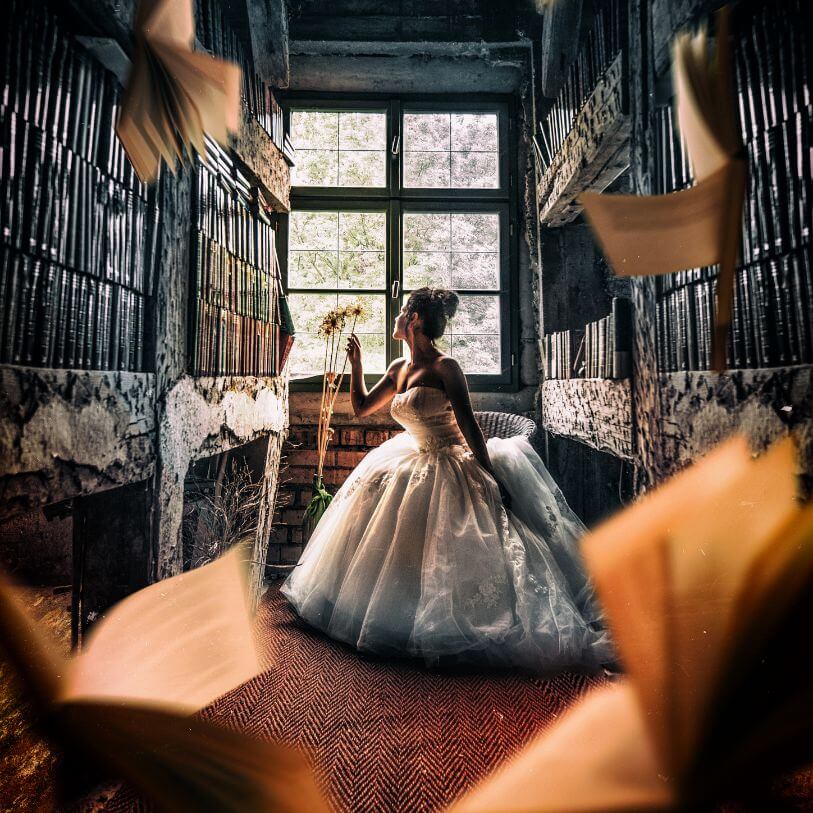 Adventures Through Candles And Scent
This isn't just about feeling closer to the fantasy world you love; it's about living it. With each Candlelore candle, you're not just buying a product; you're unlocking an immersive journey that taps into the power of scent-memory connection, allowing you to experience what it would be like to inhabit your favorite fantasy world.
At Candlelore, immersion is not just a concept; it's our commitment. Our candles are designed to offer you a sensory experience that transcends the ordinary, taking you on an unforgettable journey through the unique, captivating world of Candlelore. Are you ready to step beyond the familiar and embrace the extraordinary?
COCONUT SOY WAX
Our candles are crafted from a blend of coconut and soy waxes ensuring a clean burn. Derived from renewable sources, you can feel good with your eco-friendly choice.
NATURAL WOOD WICKS
Enjoy the crackle!
Our wood wicks are manufactured in the USA and are sustainably sourced from FSC certified mills.
HIGH QUALITY FRAGRANCE
Our fragrance blends are not only phthalate-free but also paraben-free, as well as cruelty free. Rest assured, we prioritize your safety and well-being.
Fantasy Inspired Candles: A Blend of Natural Ingredients for an Unforgettable Aromatic Adventure
Step into the world of Candlelore and you'll discover candles that are not just an object, but a well-crafted masterpiece designed to ignite your imagination. Each element of our fantasy inspired candles is carefully chosen to enhance your sensory journey and transport you to a new realm.
Our candles boast a clean-burning blend of coconut and soy wax, a renewable resource that's kinder to our planet and provides a long, even burn. 
The natural crackling wooden wicks add an audible dimension to your experience, their gentle sound reminiscent of a cozy fireside chat in a far-off fantasy land.
Scents That Invite Adventure
But it's not just about what's on the inside. Our fantasy scented candles are housed in reusable amber glass jars that add an enchanting touch to any setting. As the candle burns, the mesmerizing dance of the flame within the amber glass creates a captivating visual spectacle that enhances the overall ambience.
And then, there's the scent. We use high-quality phthalate-free fragrances that draw you deep into the setting with their magical aroma. Inspired by what fantasy fans want, our unexpected scent notes like bourbon, tobacco, leather, and smoke, offer a unique olfactory adventure that immerses you in a different time and place.
Experience Candlelore, where every detail is meticulously crafted to transport you from the mundane to the magical. Ready to embark on an adventure like no other?
BUNDLE & SAVE
Check Out Our Collection Bundles
BUNDLE & SAVE
Check Out Our Collection Bundles
By Fantasy Fans, for Fantasy Fans
At Candlelore, we get you. We understand that thrill of diving into a new fantasy novel, the anticipation of the opening scene of an epic fantasy movie, the camaraderie and excitement of a TTRPG session that stretches into the night. Why? Because we're right there with you.
We are dreamers, storytellers, and adventurers at heart, just like you. Our love for Greek and Norse mythology, TTRPGs, and all things fantasy is the spark that kindles our imagination. Candlelore fantasy products are born from this shared passion, crafted with an understanding of what you, our fellow fantasy lovers, seek and cherish.
When designing our epic candles, we delve deep into the narrative, drawing inspiration from the rich tapestry of fantasy worlds. We ponder over every nuance, every detail, striving to capture the essence of these realms in our candles. The result is a sensory journey that doesn't just complement your fantasy experiences but enhances them.
Know that, whatever it is you love about fantasy, Candlelore is made for you. It's our way of sharing the magic, the adventure, and the sheer joy of stepping into another realm.
Fantasy Scented Candles: Unleashing a New Era of Immersive Storytelling
The journey awaits, adventurer. It's time to step into the fantastical world of Candlelore and discover the magic that lies within.
Each of our candles is a portal, a gateway that transports you to realms of legend and lore. From the legendary Valhalla to the bustling taverns of your favorite TTRPG, to the majestic peaks of Olympus, we've crafted an olfactory adventure that will ignite your imagination and enrich your fantasy experiences.
But don't just take our word for it. We invite you to explore the diverse range of Candlelore products and find your favorite realm. Whether you're a Greek mythology enthusiast, a TTRPG aficionado, or a lover of all things fantasy, we have an adventure candle that's been crafted just for you.
So go ahead. Browse through our collection, explore your candle fantasy, discover the intricate narratives behind each candle, and let your senses guide you on this adventure. Your realm awaits...
Ships Every Month
Select you're favorites, upgrade anytime, or hit just hit the snooze option if you want. It's all about what works best for you.
Relax & Enjoy
No need to set reminders or worse yet, totally forget and then run out of your favorite products. Just set what you need, and how often, and we'll take care of the rest.
Subscribe & Save
Additional Savings
When you put your favourite products on subscription you get an additional discount. Better yet, it can also be stacked with a bundles discount.
Play The Candlelore TTRPG Campaign Setting
JOIN THE ADVENTURE!
Play The Candlelore TTRPG Campaign Setting